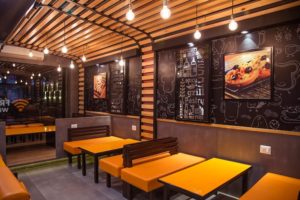 The King of Toast aims to serve the hot favorites of the customers by giving their tongue a taste of cheesy and tangy toasties. It offers an assorted range of breads, fillings and sauce toppings as per the demands of customers by having "Your Toast, Your Style", by which the taste can linger in their mouth and is worth remembering. It also provides salads, munchies, shakes, cold coffee, hot beverages and numerous combos. One can also have an advantage to order the Jain food items as per their requirements. Taste is a whole unique concept in this, as it gets all apart from the taste of products like pizzas, garlic bread or sandwiches which makes Mr. Toasties an exquisite place for fast- food.
The main reason why people prefer this place the most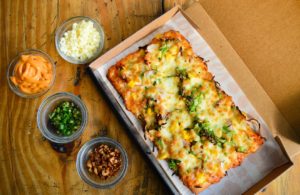 is not only because of lip- smacking dishes but also due its genial atmosphere having both indoor and outdoor spacious seating areas as well as decorative and funky interiors. A best hangout for youngsters for a casual day and meet- ups is what Mr. Toasties famous for.
Must try: Tandoori Paneer Toastie, Chipotle Toastie, and Cheesy Bruschetta
Address:  Opposite Indraprastha Complex, Ellora Park, Inox Road || Saffron Tower, Fategunj