OurVadodara is an umbrella built up in 2012 as a portal to Vadodara(Baroda). Website tries to provide every bit of information that people need to know about this city which varies from Sight-seeing, Travel places in Vadodara, cultural activities conducted in the city and trending news of Vadodara.
OurVadodara owns the widely spread social presence among the Barodians and launches Bi-Monthly dedicated magazine named 'OURVADODARA', which covers various and concerned aspects of the city. Vadodara is a cultural hub of Gujarat and has cosmopolitan residents who are no less 'happening' than metro city residents. OurVadodara always try to build up two way communication and healthy environment in the city by conducting few activities round the year.
 Website will take you through the Experience, make you Live the city and also provide best Branding and Marketing Solutions for your business. 
 Founder: Saumil Joshi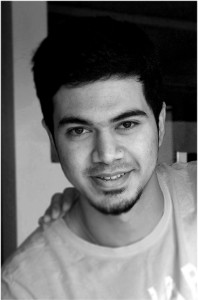 He started OurVadodara in 2012 when he was pursuing IT engineering. OurVadodara was started with the motive to bring more awareness and real time news about local issues and achievement of the city. With constant efforts by the team, OurVadodara has achieved many milestones and implemented awareness programs. Saumil Joshi is guiding light for the whole team to get the best and relevant news of the city for their readers.