One among many things special about Vadodara is the fact that it provides amazing gastronomic fare, suiting every pocket! Where there is a cafe on every corner the choice is always the one that suits our pockets and one which has value for your money. Visiting a cafe means a lot more than just having coffee, its worth making memories.
Listing down the few favorite cafes of our people in Vadodara here are a few cafes to fit each pocket.
1. Tea Post.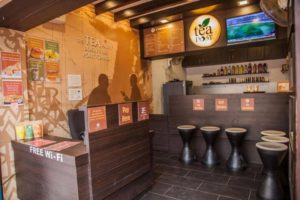 One of the best places to beat the heat chill as well as have yummy snacks. They offer a good range of snacks and beverages both hot and cold!
It has three outlets making it easy to visit.
Locations: Alkapuri,Vadiwadi and Mandvi.
Budget: Rs 200. (approx. for two)
Timings: 8AM to 10PM
Best time to visit: Good for breakfast and tea time.
Must try: Thepla, muska bun and chai.
2.Shimla Cafe.
A cafe situated off the road side giving it a no noise free area and a free WiFi zone making it perfect to work and relax at the same time the out door seating also the smoking zone is creatively done up with wooden furniture and bamboo.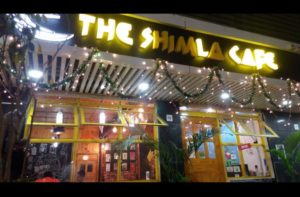 Location: Atlantis K10
Budget: Rs 200. (approx. for two)
Timings: 11AM to 11 PM
Best time to visit: Good for light lunch.
Must try: Momos and Oreo shake.
3. Off shore Lounge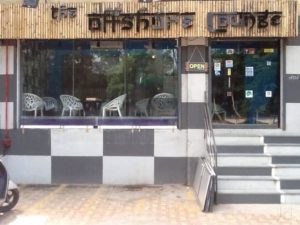 A place where you can curb your dessert cravings with nitrogen desserts, mock-tails and live ice creams. It is a go to place for one and all. Offers a wide range of mock-tails beautifully served to deck up your snapchat and instagram stories! A must visit for beverage and dessert lovers.
Location: Makarpura, beside shell petrol pump.
Budget: Rs500 (approx. for two)
Timings: 11AM to 10PM
Best time to visit : when you want to have dessert!
Must try: Mock-tails and ice creams.
4.TEA WALA
One of the best place to have the morning tea with Gujarati snacks. It serves thhepla, bhakhri, tea coffee and more mouth watering Gujarati dishes.

It is the only outlet in Vadodara.
Location: Fategunj
Budget: Rs. 180- 200 (Approx. For Two)
Timings: 7AM to 11PM
Best time to visit: Early morning
Must Try: Bhakhri and Elaichi chai
5. Jojo's cafe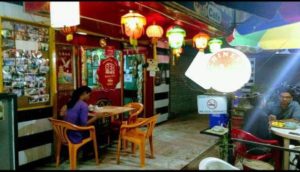 A charm where you will find all the youth munching over a good chat, groups of friends hanging out while they bunk classes! It is always on the role and crowed with young faces. Drop by to have a nostalgic recall to you college days.
Location: Fatehgunj.
Budget: Rs 600 (Approx. for two)
Timing: 6PM to 11PM
Best time to visit: Good for Tea time and snacks.
Must Try: Chicken momos
6. Caffein
A beautiful ambiance and welcoming feel, The out door seating has a unique feel to it. They have an amazing menu and the coffee is to swear by. The ambiance is always well set by good choice of music!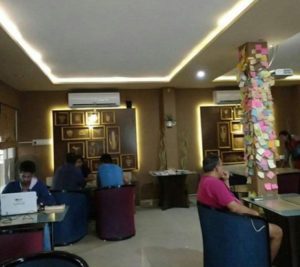 Nutella lovers have to visit the place for the toast.
Location: Vasna jagatnaka
Budget: Rs 600 (Approx. for two)
Timing: 9:30AM to 11:30PM
Best time to visit: Breakfast and Tea time.
Must Try: Cold Bournvita, Frappe and Nutella shake.
7. Goodies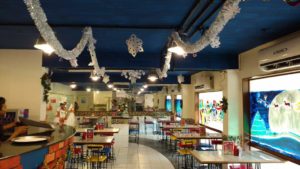 One of the Grand father cafes of vadodara, since a longtime everyone enjoys a plate of chhole bhature. The taste is well maintained and has value of money.
One can enjoy Desserts, Rolls brownies and mostly everything you can think of under one roof. The ambiance is a calm and peaceful mostly.
Location: Vadiwadi, Sayajiganj, Fategunj and Diwalipura.
Budget: Rs 650 (Approx. for two)
Timing: 10AM to 11PM
Best time to visit: all around the day!
Must Try: Chhole Bhature and Walnut brownie
8. Qwiches
A cool place to hangout where you can enjoy variety of sandwiches, panini's and coolers sitting inside or in open area. The taste and quality of the food and beverages is maintained and is a pocket friendly cafe. You can try panini's and the coolers from the menu. The space utilization is done well by creating stairs sitting area inside giving a feeling of college days.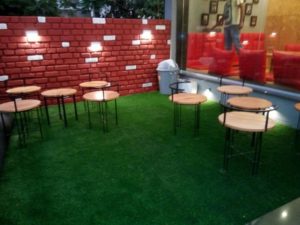 Location: Alkapuri
Budget: Rs 550 (Approx. for Two)
Timings: 11 AM to 11 PM
Best time to visit: Evening for hangout
Must Try: Cheese Garlic Bread, Cheesy Nachos and coffee
9. Joules Cafe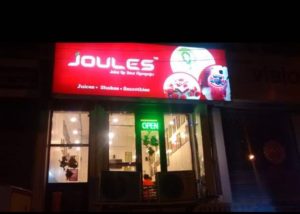 The cafe offers seasonal shakes and appalling samosa sandwich. A good place to have a meal but is not comfortable for hangouts as the space is small and you cannot unwrap casually. But recommended to try whats on the menu.
Location: Fatehgunj
Budget: Rs 300 (Approx. for Two)
Best time to visit: Visit for a quick meal.
Must try: Seasonal shakes.
10. Maggiwala
A place where youngsters love to go as it serves different variety of maggie. They experiment with something so good and stick to the traditional way of making these 2 minute noodles.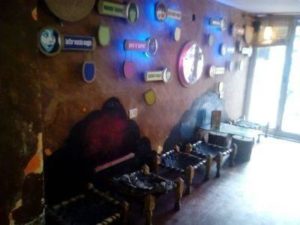 Location : Fategunj and O.P. Road
Budget : Rs 300 (approx for two)
Timings : 10AM – 10PM
Best time to visit : Breakfast and Evening
Must Try : Crispy Maggi and paneer maggi